Join the WALK AWAY CLUB and get protection from your creditors. We make unsecured debt uncollectable, whether it is from credit cards, hospital bills, promissory notes or other sources.
GET STARTED NOW
Credit Card Debt Is Troubling
Credit card debt gets everyone down. But everyone can get their life back!
Got $15,000 in credit card or other unsecured debt?
You can walk away from it without filing bankruptcy, for under 20% original debt, and in about 18 months!
Our copyrighted program works!
Get out of debt fast!!
Leave the worry to us. Get your life back.
Creditors stop contacting you
No more collection calls or bills in your mailbox!
Flexibility
You can settle your debts for 10%-20%. YOU decide who you want to pay or never pay any of them.
Peace of mind
Free up your money so you can pay your mortgage and car payment.
Say NO to bankruptcy
A faster, simpler, more effective approach to debt relief.  This is the intelligent alternative to bankruptcy.
Protect your assets
With the Walk Away Club, no one can take away your car, house, collections or other assets.
Do you qualify?
If you owe more than $10,000 on your credit cards or at least $7500 with an interest rate of 15% or higher, you can qualify.  Call 844-220-0027 to find out more.
Getting rid of unsecured debt has never been so easy
Join the WALK AWAY CLUB today
Say goodbye to credit card debt
GET STARTED NOW
Bankruptcy is not the way out
Join the WALK AWAY CLUB today to stop receiving annoying calls from creditors, and protect your assets from being taken away. The Consumer Defense Corporation positions you to settle your credit card debts for as little as 10% to 20% – or never pay them, ever!  You can live in peace with your family again!
Bankruptcy. Sounds ominous, doesn't it? As well as it should. Filing for bankruptcy isn't something that should be done without carefully considering it and looking at the ramifications… as well as looking at what other options might be available to you.
Your attorney may have told you that you don't have any other option. You must file bankruptcy. We'll look into why he's told you that in a minute. But first, let's look at what bankruptcy actually is and what your options are in filing.
For individuals and couples, there are two options. One is called Chapter 7, the other is Chapter 13. Chapter 11 is for businesses. For each of these, you must qualify. If you've filed before, you may not be eligible to file again for up to 7 or 10 years.
The main difference between the two are how you qualify and what you have to give up or to pay back. To qualify you take a Means Test. That determines if you're eligible for Chapter 7. It's pretty simple, they take your total income and compare it to the total income of everyone in your state. They take into consideration the number of dependents you have and a few other things, then see if your income is above or below the average in your area. If it's above, you get put into Chapter 13. If it's below, then you qualify for Chapter 7.
In Ch 7, if you own a home, they may sell it at auction and use the money to pay your creditors. If you have 2 cars, they may take one. Have other collections… trains, stamps, guns, art? Ch 7 bankruptcy will probably take most or all of them. But you walk away from unsecured debt so that's the tradeoff.
In Chapter 13, and your attorney may not have covered this, you still have to pay back your creditors either a portion or all of what you owe and you still have a bankruptcy on your file. We've seen ranges of between 10% and 40%. The payments are deducted from your pay before you ever see it for up to 5 years. The good part is you can probably keep your house and cars.
WHAT DOES A BANKRUTCY REALLY COST?
Attorney fees can be as low as a few hundred dollars. There's a filing fee, generally around $400, so up front you're looking at something between $700 and maybe up to a few thousand depending on the complexity of your case. So that's the price of a bankruptcy. But is it the real COST? No, it isn't.
You see, with that bankruptcy on your file you'll be paying a lot more for many things in the future. Car loans, house loans… they'll cost more because of the bankruptcy. If you have a security clearance, you might lose that. If you work for a bank or financial institution where you handle money, you might lose that job as well. Want to work for a casino? Not with a bankruptcy on your file. And that's just one employer who says No. Want to rent a nice apartment? They have application forms to fill out and many ask about bankruptcy as well. So the price you pay the attorney may wind up being just a small part of the total cost. That's something to think about, isn't it?
What if we could show you a way to never have to pay off those credit card debts and not be worried about creditors calling you or sending nasty collection notices?
That's what you've found here at the Consumer Defense Corporation. Take a good look at the information here, go through the FAQ's and get in touch with us. We've got a program the works and it will work for you. We look forward to talking with you. Credit card debt is NOT the end!
Reliable
Unsecured debt can be stressful, which is why we stay by your side offering advice that you can trust. Our method works.  Let it work for you.
One Size Doesn't Fit All
We take the time to understand your case and provide you with personalized strategies to get rid of collection letters and calls from creditors.
Expertise
Consumer Defense Corporation's strategies were founded by a retired NYC Judge. We know how big banks and creditors work.  We learned and use their tactics For you, not Against you.
Get Your Life Back! Know Your Rights!
At Consumer Defense Corporation we're on your side. And we think you need all the information.
We've prepared an excellent read of industry rules for you. Get immediate access to our free report – 13 Things A Creditor Can't Do. And remember, we're ready to talk solutions whenever you are. Call us toll-free today at (844) 220-0027.
Get Our Free Report Now
Sleepless nights worrying about bills
Solutions found that actually work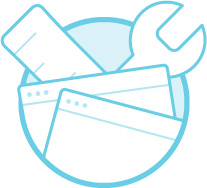 Professional
We know how the big banks work.  We studied their methods and tailored how to use them for our clients.  You debt relief with minimum effort on your part.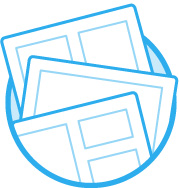 Don't wait until you get a summons to court!  Join the Walk Away Club Today to find a way to get rid of debt fast, before you lose your assets.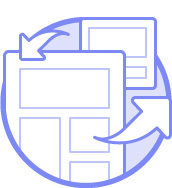 Enjoy life with your family without worrying about calls from debt collections or demand letters in your mailbox.  Can you imagine not having to worry about who is calling you?  Collection calls come to our Service Center – not to you. Our Mission
To help people with unsecured debt when the burden becomes too much to handle. The Walk Away Club was created to provide debt relief solutions and to shed light on this process.  Now you can focus on your family, get back on your financial feet and enjoy life again.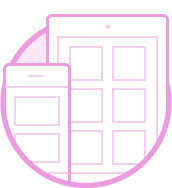 From our experience of working with US banks, we've developed an effective debt relief process that puts you in control and helps you get back on track without ever filing bankruptcy. To find out how we can help you, get in touch now and we'll reply as quickly as possible.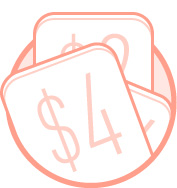 Protect your income and savings
No more worries about having your wages garnished! We help you get rid of debt without you having to go to court or having your savings taken.